360 Total Security Review: Quick Expert Summary
Qihoo 360 Total Security is a completely free online security and antivirus solution developed by Qihoo. Its antivirus protection is powered by two major third-party vendors. But is this program merely a repackaging of other tools or does it have independent value?
Security
Antivirus protection forms the core of this security suite but the engines that make this work are actually Avira and BitDefender. For those who need reliable protection, that's great news: both these scanners have fared excellently in independent reviews.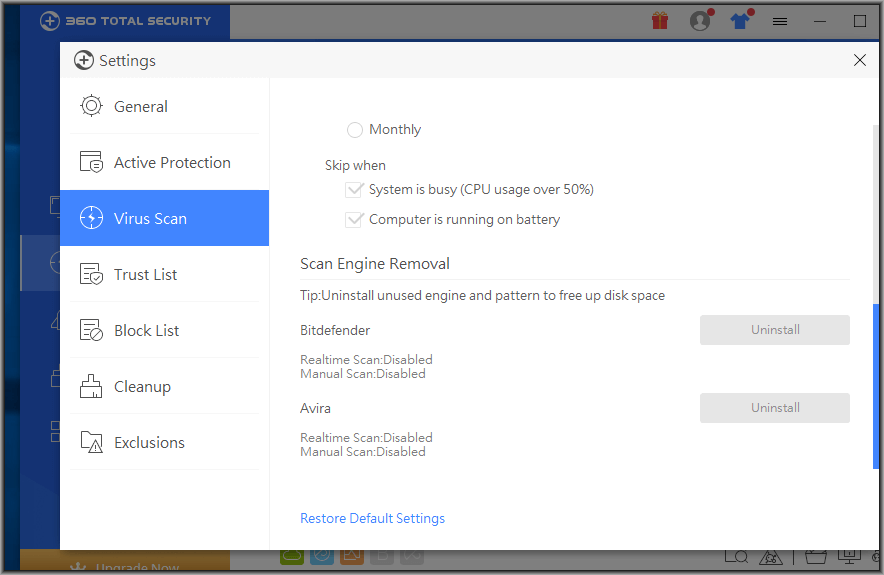 There are three scanning options: a quick scan (which is very quick – mine took less than five minutes), a custom scan, and a full system scan. There's also a built-in Patch-Up feature which automatically checks your installed programs to make sure they're not outdated or contain vulnerabilities. If the system detects a program with an available update, details of the upgrade and a link to download the new version will appear.
This is a great feature—outdated software is a hacker's goldmine (67% of computers affected by the WannaCry virus were running an outdated version of Windows). In addition to the vulnerability scanner, the software also looks for other "system anomalies" after running. It automatically flagged a "promotional tag URL navigation icon" and quickly resolved it during my test.
Features
Qihoo 360 Total Security is more than just a virus scanner. The comprehensive speedup and cleanup tools improve the state of your system by removing unnecessary startup applications and files. There's also a handy graphic of your system's average boot time so it's easy to track progress as you turn off unnecessary startup services (which can drastically slow down your system's loading time)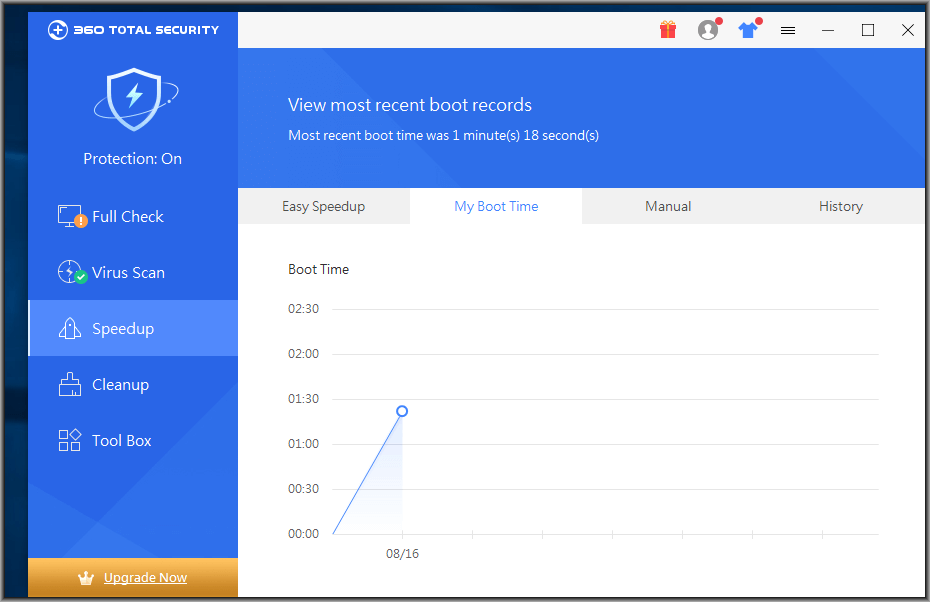 If the automatically pre-configured speedup tools aren't to your liking, Total Security also provides a "Manual" menu which gives you control over system settings. Finally, the "history" panels allow you to see any changes to your system optimization settings. These tools integrate nicely with the "scheduled cleanup" function.
Other online security tools include a data shredder for securely deleting unwanted files and folders (free trial on the basic plan and available permanently with the Premium upgrade), a virtual sandbox environment for safely examining potentially malicious programs, a virtual vault for storing passwords, and a ransomware decryption tool. This tool aims to break the encryption that ransomware uses to lock down access to your files and directories, so it's a second line of defense against this cybersecurity threat.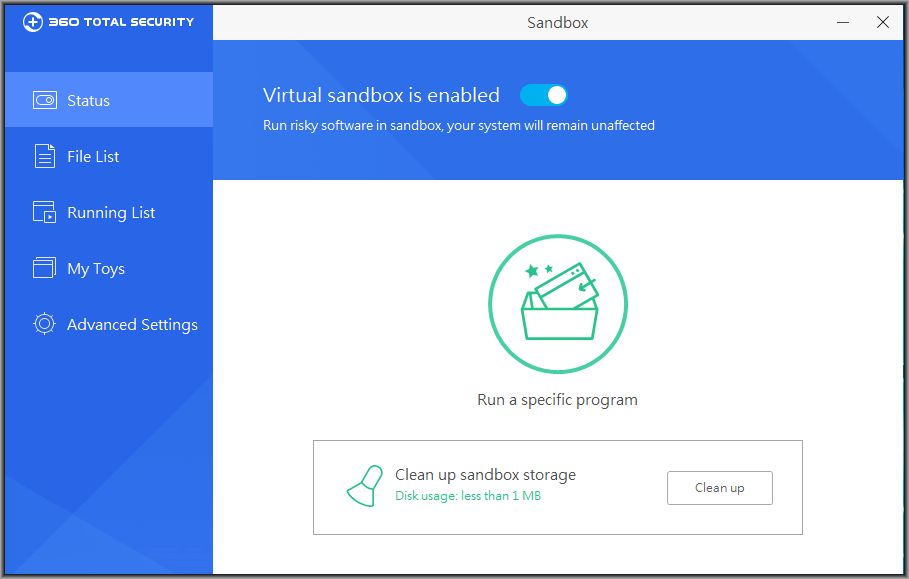 Ease of use
Downloading Qihoo 360 Total Security involves a relatively straightforward, two-step process (an executable is downloaded from the website, which subsequently downloads the definitions and components that the program needs to run). I like the fact that some of the add-on modules (such as the ransomware decryption tool) are not included out of the box and instead have to downloaded after the initial installation has been completed. This helps keeps the size and speed of the initial download relatively manageable. After installation, the tool is very easy to operate. A notification icon keeps users apprised of system alerts without being intrusive and the assortment of extra tools can be accessed from the "tool box" menu. Overall, this is a very nicely designed piece of user-friendly software.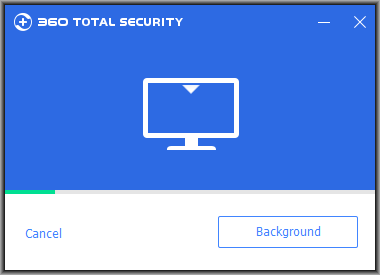 Support
Qihoo 360 Total Security is a completely free software, so it's expected that the support resources are not as far-reaching as those from a paid title. Nevertheless, the company offers a basic online Q&A to help users resolve common issues, such as installation or manually updating the virus definitions. However, telephone and live chat support are both notably absent and the email ticketing system can only be accessed by users that have upgraded to Qihoo 360 Total Security Premium.
Pricing
Qihoo 360 Total Security is a completely free product—so there's nothing to complain about on the price!
The company does offer a Premium upgrade, however, which gives access to additional tools like a firewall editor, a privacy cleaner, an in-app ad remover, and first priority support (which offers email ticketing). 360 Total Security Premium is very reasonably priced—particularly when purchased at the three-year, three-device level. Premium plans also include a 30-day money-back guarantee.