As one of the older password managers out there, RoboForm has had years of experience learning what works and what doesn't. Because of this, it has some killer features and support options you might get attached to. For example, the app's security center provides in-depth knowledge on your password strength, age, and more all at a glance. 1Password has a similar feature, though it only tells you when passwords are weak. RoboForm's, which I'll get into more later, provides an overall security score, password strengths, age, when they've been repeated, and more.
That said, the average user won't care about a lot of these features. Make sure take into account exactly what you need, as you may end up paying for functions you won't take advantage of. In that case, you can move to 1Password or LastPass (the latter of which has a stronger free plan.)
I've reviewed dozens of different password managers to bring you the most in-depth review of RoboForm possible. Read on to see if this is what you're looking for, and if RoboForm is a good fit for your budget.
Features
RoboForm Features Overview
Security
2-Factor Authentication
Yes
Encryption level
AES-256
Multi-device sync
Yes - paid
Backup and recovery
Yes - paid
Mobile apps available
Yes - Android, iOS, Windows, Mac, Chrome OS, Linux
Password generator
Yes
Browser extensions
Chrome, Firefox, Safari and Microsoft Edge
Password Auto-import
Yes
Form autofill
Yes
Support
Email
Yes
Live Chat
Yes
Phone
Yes
FAQs
Yes
Languages available
Arabic, Armenian, Austrian, Chinese, Simplified, Chinese, Traditional, Croatian, Czech, Danish, Dutch, English, Finnish, French, German, Greek, Hebrew, Hindi, Hungarian, Indonesian, Italian, Japanese, Korean, Lithuanian, Norwegian, Persian, Polish, Portuguese-BR, Portuguese-PT, Russian, Serbian-Cyrillic, Serbian, Latin, Slovak, Spanish, Swedish, Turkish, Ukrainian (Windows/Mac)
24/7 support
Yes for online support. Everywhere plan subscribers get priority online and chat support from 9 AM - 6 PM EST on weekdays.
Aside from a few key aspects we'll get into later,
RoboForm offers most of the same features you're used to seeing in other password managers
such as
1Password
or
LastPass
. Of course, it stores your passwords, contacts, browser bookmarks, and more. That and, it can even manage your browser bookmarks – a nice touch.
Plus, you can share any of your information with other RoboForm users via a simple code
. That said, we'll go more in-depth on a few of the highlights here.
Browser Extensions
Some password managers are specific to one browser, while others fail to support newer ones like Microsoft Edge. Fortunately for those that may not use Chrome, Roboform has fleshed out extensions that integrate directly into Firefox, Google Chrome, Microsoft Edge, Safari, and more. I'll get more into what the browser extension offers a little later.
Password Generator
Both the desktop app and the browser extensions provide access to a password generator. The process is incredibly simple, merely asking you to click a button to get started. Once done, you can change the character count, character type, and more. Each of these segments must be manually adjusted via a checkbox. It's very similar to LastPass' offering, but RoboForm lets you avoid "ambiguous characters," making for more memorable passwords.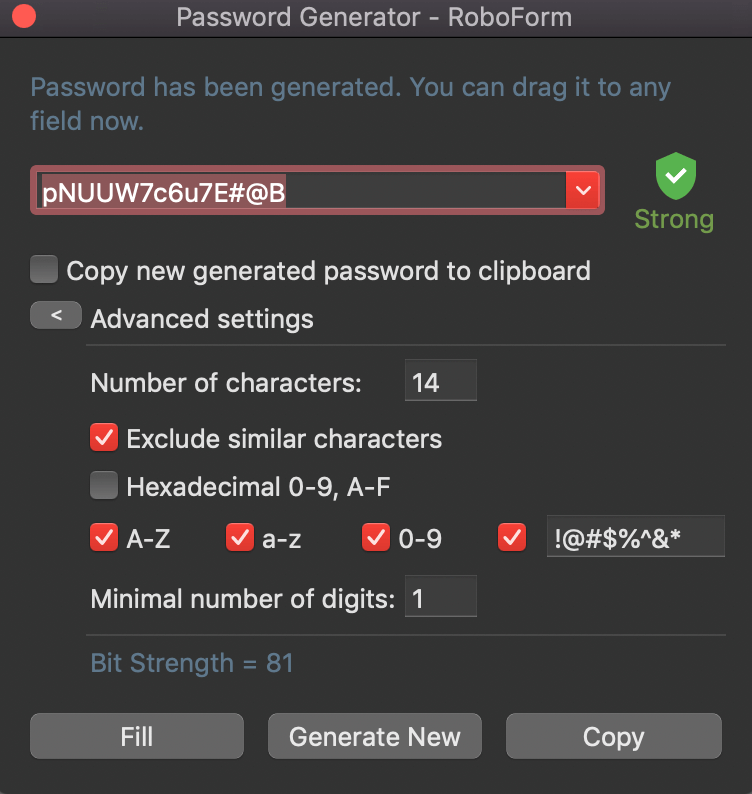 Generators are great for coming up with a strong password on the fly. They may be confusing, but the software is there to remember the codewords for you.
Two-Factor Authentication (2FA)
Similar to its browser offerings, RoboForm integrates with 2FA applications such as Google Authenticator, Microsoft Authenticator, Authy, and more. This versatility means that users don't have to switch from their already established authenticator to take advantage of RoboForm. This is a fantastic addition that other managers, such as Zoho Vault don't really have.
Security Center
RoboForm contains a security center that rates all of your different passwords based on strength, age, and more. This section will tell you which passwords have been reused, which are duplicates, and if they're weak, moderate, or strong phrases. While password strength is a pretty standard feature, that in combination with the rest of the security center make for a powerful offering.

One important thing – RoboForm doesn't have a batch password feature – a system that enables you to manage multiple passwords at once. This helps streamline your password management and even change all of your passwords in just one click, just like Dashlane offers. You can still use RoboForm just fine without one, but I really think it would be a great addition. Since most other password managers have one, it's a strange feature to not include.
Plans and Pricing
RoboForm has a few different pricing tiers. Three of these plans fall under the "Personal" category, while the fourth is a business level plan.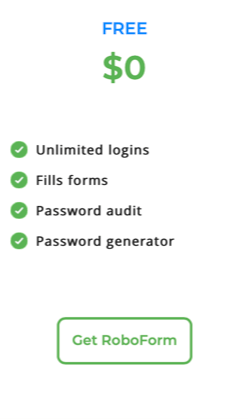 The free plan is great for users who work from one device. It offers unlimited logins, an auto form filler, password auditing, and even access to the password generator. However, if you're moving between desktop and mobile and need your passwords to be synced between devices, for example, you'll want to upgrade to the "Everywhere" personal plan.
For a low monthly fee, the Everywhere upgrade provides RoboForm support on all of your devices. It also includes information backups and 24/7 support for its paying users. That said, if you have family members you want to keep protected, or to share passwords with, there is a family plan option.
The family plan, coming in at a little higher per month, provides services for up to 5 users on all of their devices. Just like the solo Everywhere plan, this upgrade also brings 24/7 support, information backup, and secure log-in sharing.
Business is where the big benefits come in, however. Depending on how many years you subscribe to upfront, there are significant discounts. These plans are broken into tiers of 1-10, 11-25, 26-100, and 101-1000 people. Companies that need it can also license out a website with 2FA, dedicated account managers and evaluation engineers, and more.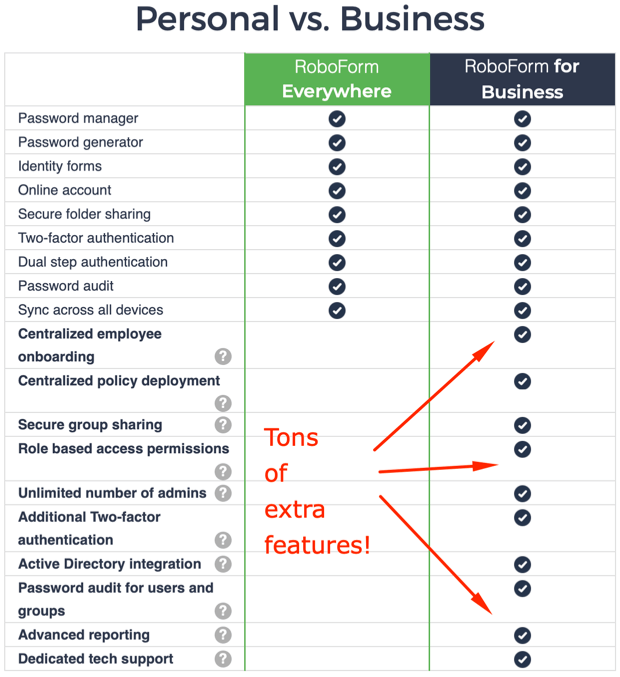 The business plan offers a 14-day free trial for up to 30 users as well, while personal users can just take advantage of the free plan to test it out.
Overall, RoboForm's offerings are fairly cheap in comparison to managers like LastPass. That said, the free plan doesn't come with multi-device sync. But then again, some managers, like 1Password, don't even offer a free plan.
Ease of Use and Setup
RoboForm can be set up a few easy steps. Simply head over to the website and download the version you need for your browser type. You'll create an account, add in a master password alongside your email, and get to importing.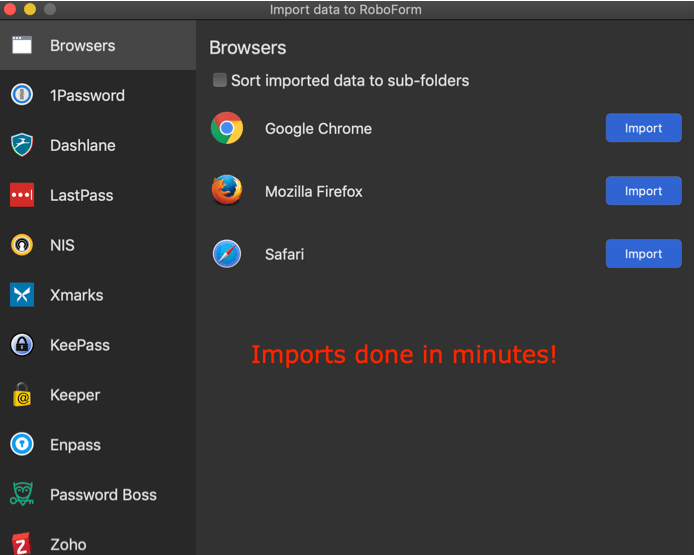 Head to file > import to select from a variety of different password managers to import from. Roboform supports imports from Firefox, Chrome, Safari, LastPass, 1Password, Dashlane, and many more. You can also import via another CSV file. However, this software doesn't delete these passwords from your browser's storage section, like Dashlane and LastPass do. This keeps your passwords within your browser, leaving them open for attack should your system ever be compromised.
Your passwords are stored in the "log-ins" section, and can be organized by folder. It also imports browser bookmarks, contacts, and other forms of personal data. What's useful here is that RoboForm can even save identity pages that ask for multiple contact fields. While it may not do so automatically, you can fill everything out, such as your name and address, and tell RoboForm to save it all for next time.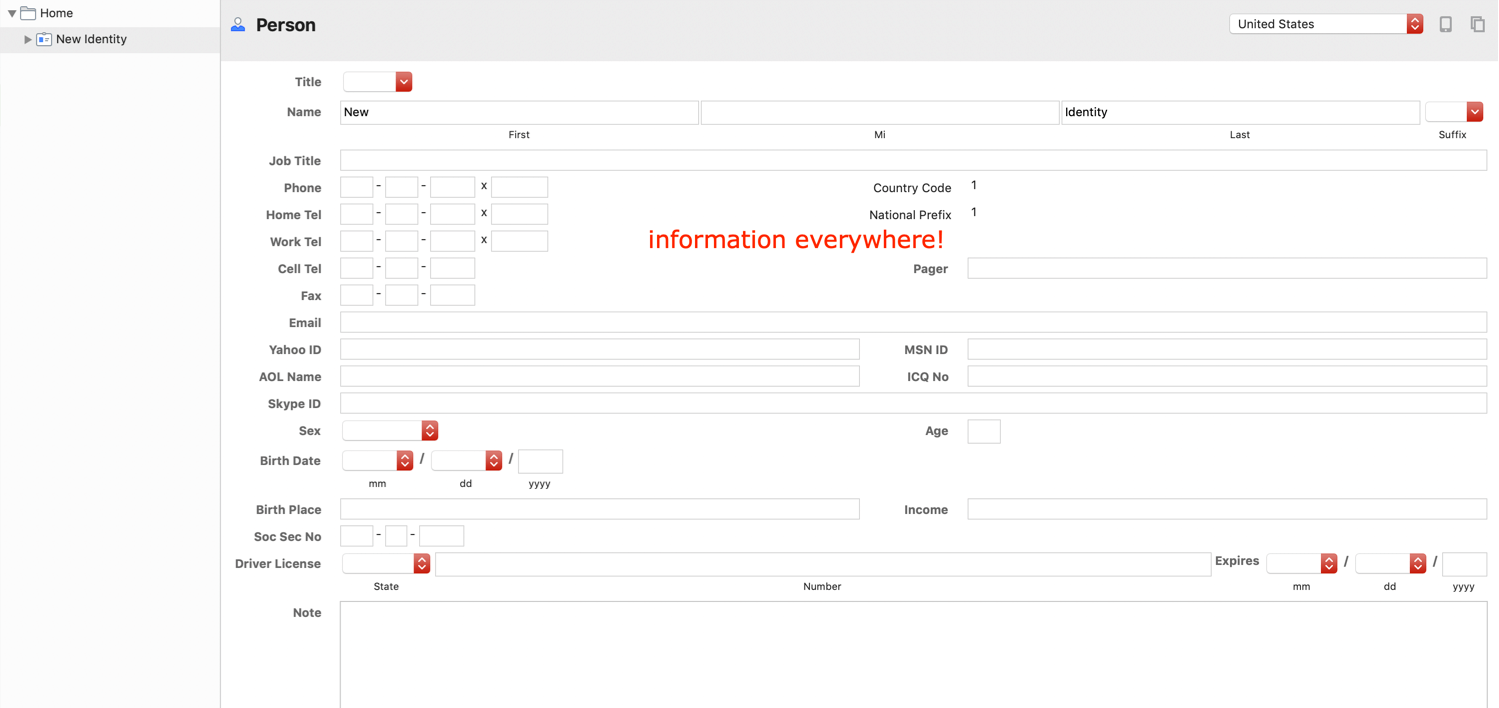 Instead of manually filling out all of this information, it can be saved via the method I mentioned above.
These menus are all organized in a list on the left-hand side of the application. However, digging into these sections can be a little confusing, even for experienced users. The problem isn't that the information is laid-out poorly, rather that it's too much data that the average user simply won't need to fill out, like an AOL Name or Fax ID in today's world. This is especially an issue in the "identities" section. The logins section is a little better, with a useful "Note" feature for adding an extra tidbit or two for each account. Regardless, after spending some time with the user interface, you'll be able to ignore the fluff and focus on the important stuff.
There's also a heap of customization options here, especially for those who love keyboard hotkeys. But again, only more advanced users will want to delve into here. Average users probably won't care enough to change the user interface to their liking.
Each of the browser extensions are basically condensed versions of the main application. With these, you can access your organized folders and identities, with additional ways to get into the security center and password generator.
As you can see here, the Safari browser extension offers the same items as the desktop app. Only here, features like Sync and Generate are at the forefront.
As for the mobile application, the filling out process is similar. The mobile version provides all of the tabs seen on the desktop app, though here you can use a PIN to log-in alongside a fingerprint scanner and the master password. The organizational layout is a bit better here too. For example, you can use a tab system that works exactly like the one in a mobile web browser. This makes switching between the different features much easier.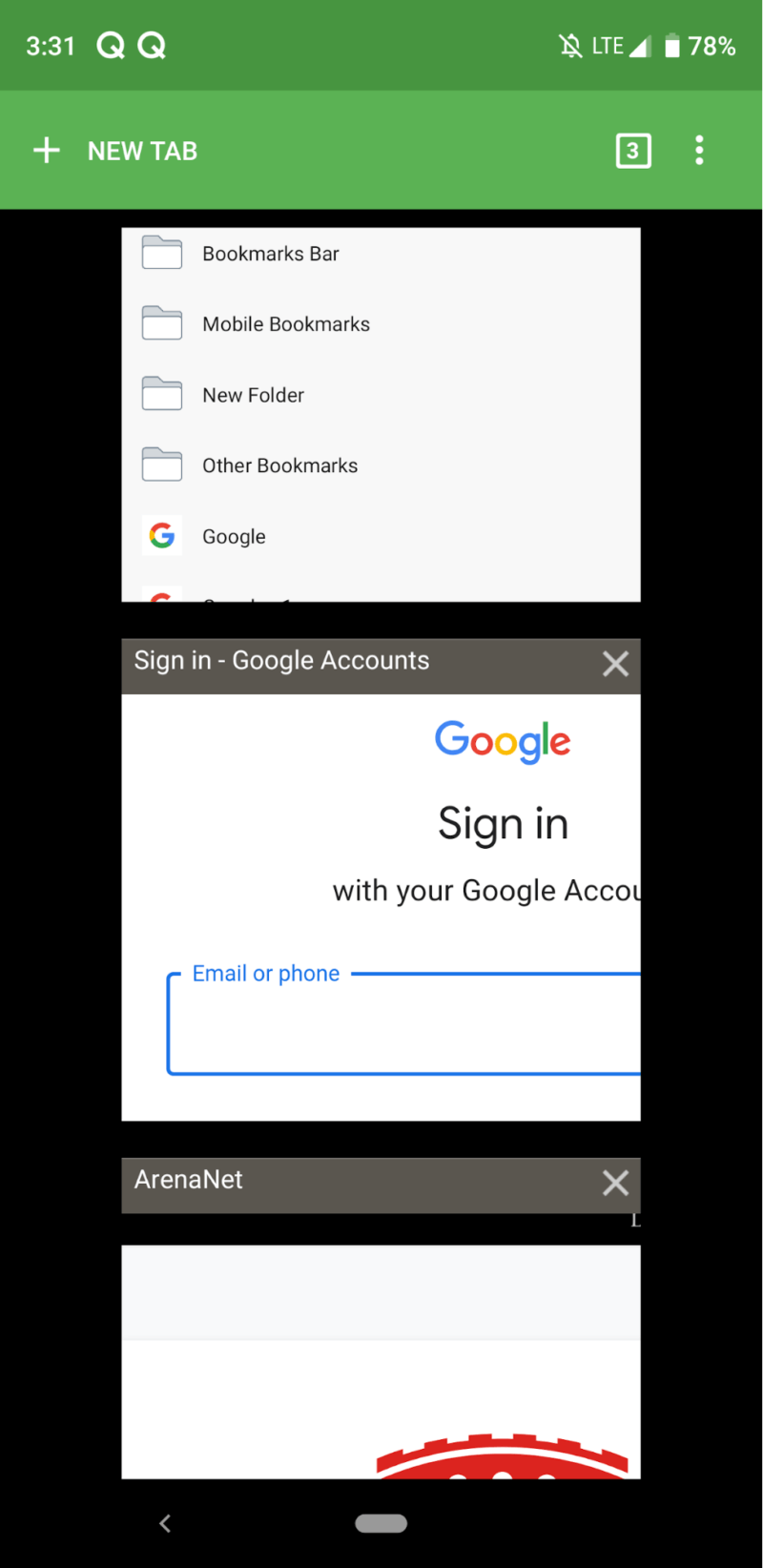 Tab organization is key for a mobile screen. If you're managing multiple accounts or passwords, switching between tabs makes it much easier. You can even use the in-app web browser to sign into different accounts and add them to your RoboForm storage.
Finally, you can upload your own language file in case the application doesn't support your native tongue! While the platform supports a wide variety of languages, there are bound to be a few that it missed.
Customer Support
RoboForm's support avenues include live support, phone calls, chat, e-mail, a ticket system, and social media messaging. While these are all fine in their own right, with the company getting back to my ticket request very quickly, the real prime feature here is the Help Center.
This space includes a heap of information ranging from business plans, extensions, the mobile app, and more. Nearly every question I've ever had about the app was answered here. The Help Center even includes content regarding the previous versions of RoboForm. In fact, a lot of this information is detailed via YouTube videos so you can watch the problem-solving process in real time!

Utilizing the ticket system, I received an answer in from the RoboForm staff in less than a couple hours. Here, I was told that anyone signing up for a paid plan receives a 30-day money back guarantee. They also responded fairly quickly to a Facebook message, which is a nice, personable touch. The platform is appealing to the younger, more modern generation.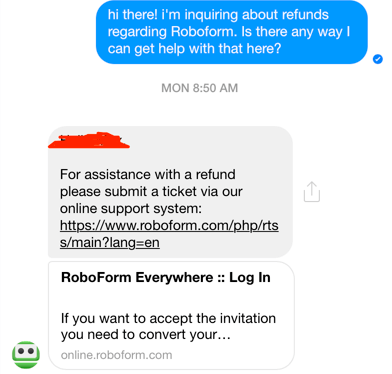 Also note that RoboForm offers callbacks, and is one of the only platforms to do so. If you call and the company is busy, you request that they call you whenever they're free so you don't have to sit on hold.
Security
RoboForm requires nothing more than a master password to log into the manager. However, if you forget this master key, you will never be able to access this account again – it follows the "Zero Knowledge" model. This means that all of your information is encrypted locally on your device. None of it, including your master password, is sent to RoboForm or put online in any way by default. However, that also means the company can't help you if you forget your master key. Instead, you'll have to reset it and start your whole account over.
You can also opt-into a local storage mode if you've got the Everywhere plan. That said, this data is most useful when used online, so be entirely sure that you want to store your data offline, as it won't sync with your RoboForm manager until that device connects again.
If you end up forgetting your master password, there are a few alternative avenues before resetting:
Emergency Contact
You can add an emergency contact that can view your data in a time of need. If you ever forget your master password, you can simply email your emergency contact and they'll log into their version of the RoboForm client. From here, they can grant you access to your account.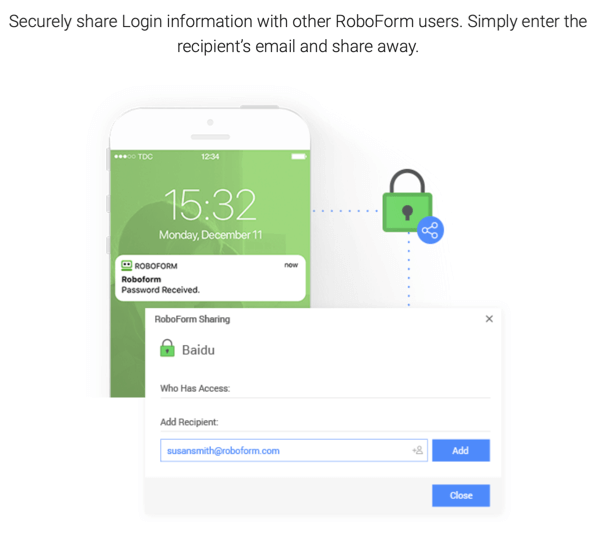 This feature is similar to the one with LastPass in which you can choose how long your account must go inactive before these contacts have access. As you can see in the image above, this is done simply by adding the recipient via their email address.
Export Data
If, for some reason, you have "Don't ask for Master Password" selected in your security options, you can actually export your information before resetting the master key. Once converted into a CSV file, you can simply reset your RoboForm client and import the passwords.
The app does offer a watered-down version of 2FA, however. First off, this is automatically turned off upon login. Once you've activated it, you can use your fingerprint to login on devices that have a biometric scanner. Users logging in online can utilize a One-Time Password feature, where the software sends an e-mail or text whenever an unrecognized device logs in. However, that only works for a new device. Also, note that Google Authenticator is the only supported third-party app – there's no use for others such as Authy. That said, the application uses AES 256 bit encryption to keep your information safe.
On the Everywhere plan, RoboForm supports cloud backups and syncing for all connected devices and browsers. Alongside these, you can access your passwords offline on any plan aside from the business plan.