F-Secure Review: Quick Expert Summary
Those who don't need many features in their password manager will be perfectly happy with F-Secure's Key. Because of this, it's an ideal software for newbies. The app provides a perfectly solid encryption system, (paid) multi-device sync and useful recovery options. It's paid plan isn't very expensive either, even if you're getting one extra feature. Those who want more out of their password managers will be better off somewhere else, however.
I've reviewed over 70 password managers in the past. That knowledge allows me to look at F-Secure's Key and tell you that despite its lack of features, it's not a bad choice for those needing a place to store your security information. Read on to see my thoughts on the platform and why you're may want to consider F-Secure's Key.

F-Secure's Key Features
Interestingly, unlike 1Password or RoboForm, F-Secure's Key lacks many unique features like the former's "Watchtower" segment or RoboForm's powerful Security Center. This manager does what it should—manage passwords—just fine, but don't expect a whole bunch of extra stuff.
Status Page
Like most password managers, F-Secure Key provides an overall look at the strength of your passwords. This is done here via the status page, which showcases which passwords are weak, which are reused, which are moderate and which are strong. These features aren't anything unique when compared to the Security Center in RoboForm, however, which also provides an overall strength meter for your passwords. Notably, this space also warns when your passwords use too many common characters.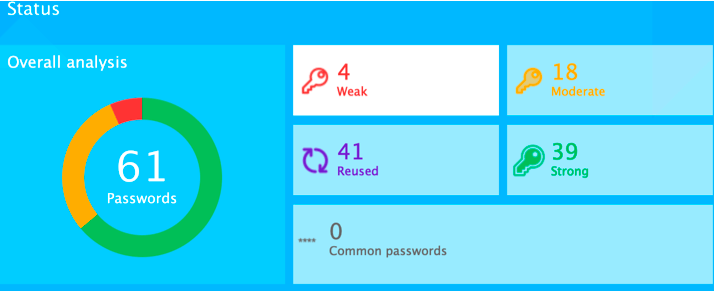 Similar to SplashID, users must go in and change weak passwords one by one. There is no automated process like in Dashlane or LastPass, which means changing a lot of passwords can get tedious. Also, SplashID's similar "Dashboard" feature allows you to manage backups from this page. F-Secure's does not do this, offering a comparatively limited set of information instead.
Multi-Device Sync
Multi-device sync is a premium feature here despite competitors like LastPass offering it for free. This could be a turn off for many, especially because there are few other features within F-Secure that make up for this. It's also important to note that the desktop version of F-Secure is the main password manager, with the mobile iOS and Android apps holding more of a supportive role.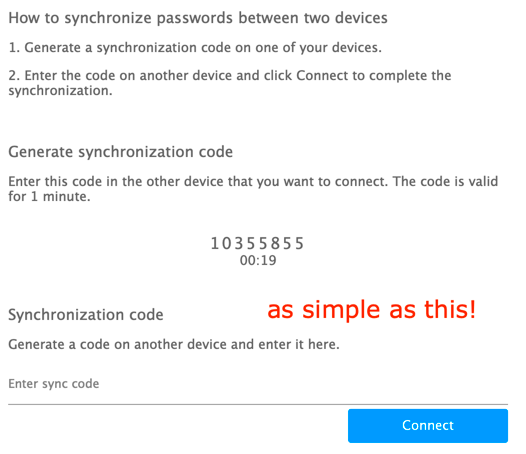 Establishing the multi-device sync is very easy, however. All one has to do is hit the "Connect Devices" option on both the desktop and mobile app. A code will appear on each device, which you must enter in the other one to sync. Even those with no experience handling password managers can do this easily.
Breach Alerts
An interesting feature unlike anything I've seen even in popular password managers, like 1Password, is breach alerts. Though a basic feature, users with the iOS or Android F-Secure mobile app will be notified if a popular online service has been hacked. That way, you can go in and change your password for that specific space.
Password Management
F-Secure's password management system is the final notable feature, mostly because it handles these just fine on the free plan. All of your phrases are stored in the "Passwords" section. The software simply provides a list of your stored passwords, the website link, some personal notes and your username.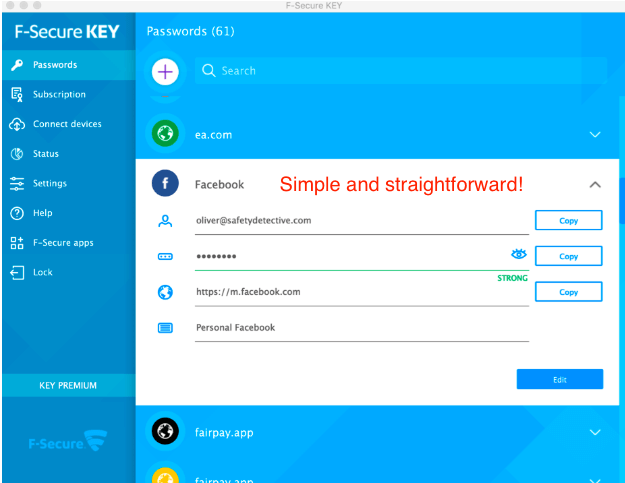 The credit card section is more fleshed out. Here, you can fill in information such as your PIN, CCV, the card number and more.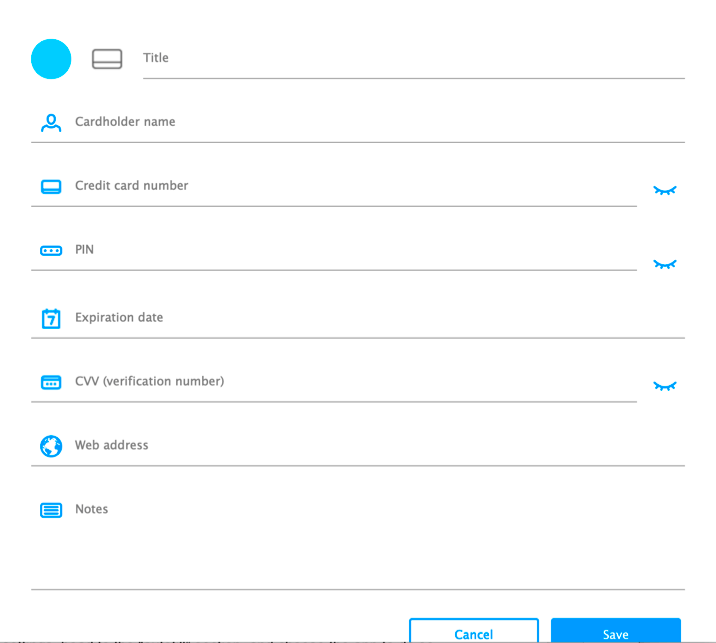 Fortunately, while the app does have a browser extension for autofill, it's very difficult to find. One must go into the settings, head to the "autofill" section and tell the app to do so either in your browser or on your system. This is a nice feature to have, but it's so buried that I almost thought it didn't exist. This feature isn't advertised on its website at all either.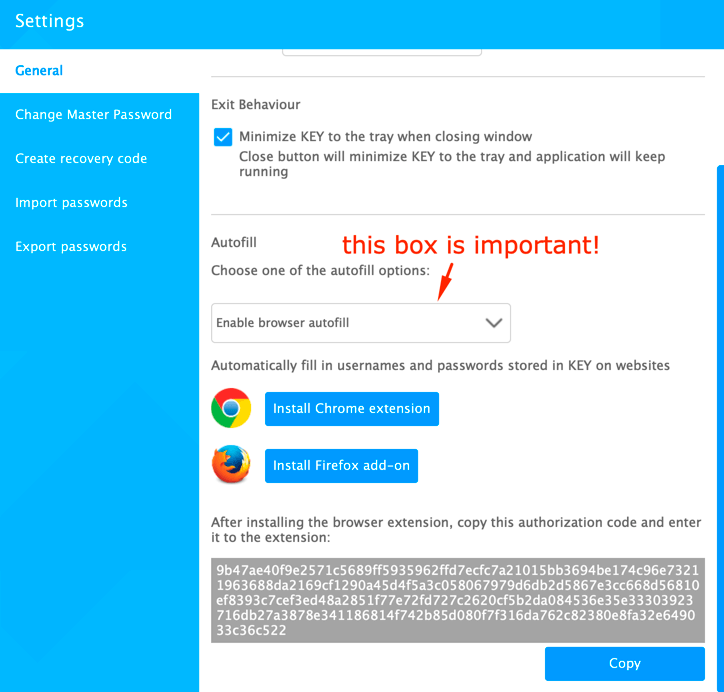 F-Secure's Key only supports a Chrome or Firefox extension. Plus, after installation, one must copy and paste a code into the app for it to work. This extension doesn't have any interactable features, like LastPass' or any number of other managers does. Instead, it only ensures that autofill is available within your browser.
Also, there isn't any sort of contact storage, which is a huge step back from competitors like 1Password and RoboForm. You can somewhat manipulate this by putting your card information in the "Notes" segment of a password storage section, but this is still a workaround and not a solid solution.
There is a built-in password generator, but it isn't accessible via the browser extension. Instead, it must be done in a password's "Edit" section. You can customize character length and some custom symbols, but it doesn't stand against 1Password's feature-filled generator. This one does the bare minimum.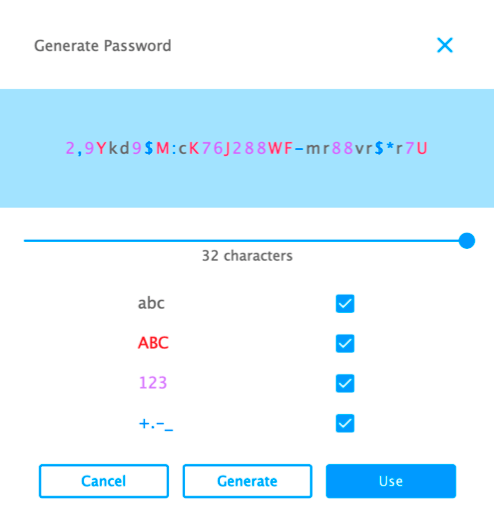 F-Secure's Key is ideal for those who don't have many passwords to manage. However, anyone looking to handle a bunch of information should look elsewhere.
F-Secure's Key Plans and Pricing
Interestingly, F-Secure's Key only offers two plans: Free and Premium.
The Free plan nets you all of the features mentioned above, aside from the multi-device sync, which LastPass offers for free. While F-Secure's Key is lacking in useful features like autofill and automated password updating, the app's free plan isn't a bad offering. If you're just looking to organize your passwords and see which ones need to be improved, you'll be perfectly happy with F-Secure's Key.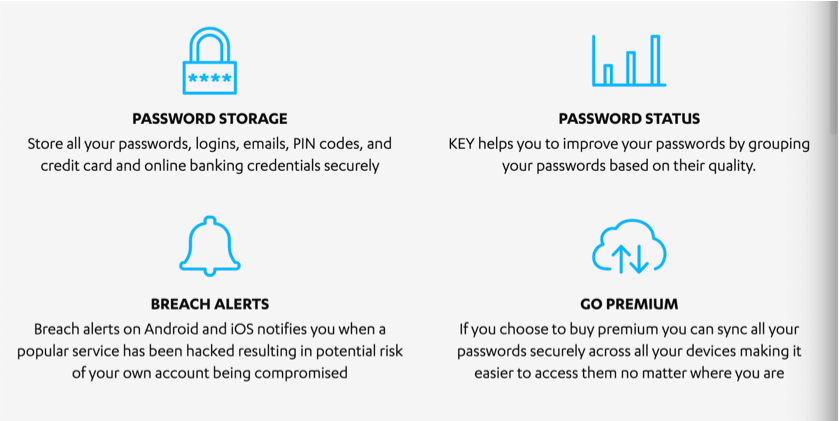 Those that want multi-device sync will have to jump to premium, however. This is the only additional feature offered by the paid plan. This upgrade must be purchased on a yearly basis and is a little on the expensive side for what it offers. The fee isn't a rip-off, but it's hard to justify spending for one feature. Free plans like LastPass and RoboForm offer much more without the need for an upgrade. That said, not many password managers offer multi-device sync for free, with Abine Blur being the exception.
Also, there's no type of business or team plan which is an odd omission. Password managers from SplashID to 1Password offer these, and Key is probably missing a ton of business for lacking one. Maybe there will be a paid plan in the future with some additional features.
F-Secure's Key Ease of Use and Setup
When opening the software for the first time, F-Secure's Key has you set up a master password and a recovery key. Most password managers have this, however, so the feature is par for the course.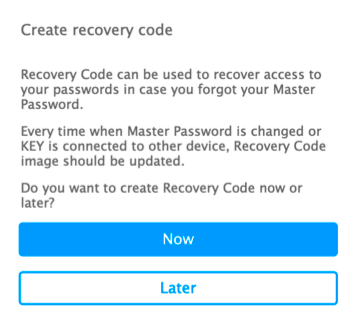 What's interesting here, however, is that the software's browser extension provides almost no extra benefits aside from the aforementioned browser autofill. All you can do via this space is lock the application.
That said, F-Secure's Key has a versatile password import feature that supports multiple different methods. Other managers such as SplashID are severely limited here, so this is really nice to see. The application can even auto-detect your file format.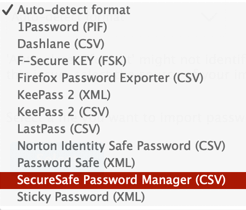 Also, it should be noted that autofill is only that. While other password managers include a hotlink to new password generation or a list of stored passwords, F-Secure's Key fails to do so.
Passwords are stored in alphabetical order. While this is somewhat useful, there are very few ways to organize your data. SplashID has a comprehensive tagging system that could have worked in F-Secure's Key. Folders, categories or tags would be a nice addition here.
You can color code your information and choose from a list of popular icons, which helps for visual stimulation, but this feature is still lacking. The colors don't change which order passwords are shown in.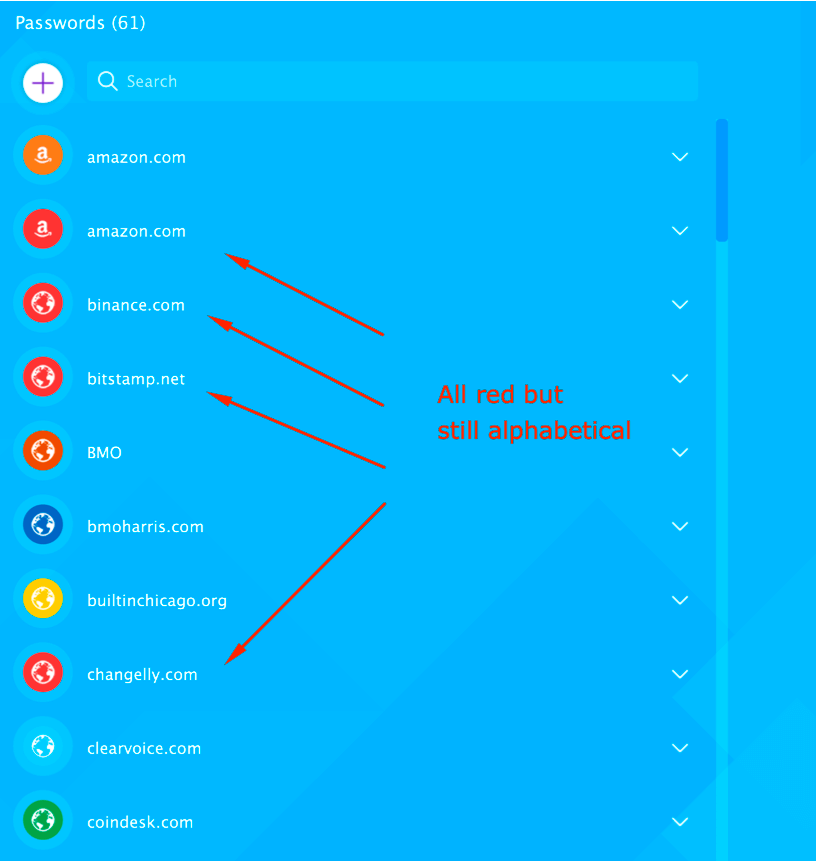 Regardless, it isn't too hard to skim through the list of passwords and get to the information you want. These extra features are not necessary, but they are missed.
F-Secure Key's mobile application is mostly a recreation of the desktop app with a few additions.
To start, there's the breach alerts system mentioned earlier. This is easily accessed via the sidebar and provides all sorts of useful information regarding hacked websites and security firms. This is unlike anything I've seen in other password managers and is a neat feature for paying customers.
There's also a "favorites" system that stores your top 8 passwords for quick access. Additionally, autofill works well on mobile, with the app popping up on all the forms I needed it to. Finally, you can set the device to lock after a set time frame for maximum security.
F-Secure's Key Security
F-Secure's Key uses the industry standard AES-256 encryption method. This is how the software sends information over to its servers for multi-device sync. This is a fairly secure method of encryption, and your information will be safe from most hackers. The software also commits multiple hash encryptions to keep things extra secure.
It also follows the "Zero Knowledge" storage model, which means that access to your information is only stored on your device. Private keys are never transferred anywhere else. This does have some downsides, however. For example, if you lose your password, there's no way for the company to help you, as they've never had access to the data.
The platform does have a solid recovery system, however. Entitled the "Master Password Recovery Code," this recovery key is private to you alone, and is stored in a QR code format. Simply head to the recovery section in "Settings" and save the QR image to access at a later date. If you forget your Master Password, you can open up the file, scan the code, and reset your key to get back into your account. This code changes every time you reset your Master Password, however, so keep that in mind. The mobile app also provides its own version of this QR code to access later.
Surprisingly, there is no form of two-factor authentication (2FA) here. This is a ridiculous omission, as pretty much every password manager on the market has one of these. It's quite ironic that a software which specializes in security is missing such a key security feature. While the software has solid encryption and recovery systems, the lack of 2FA is a massive blow.
F-Secure's Key Customer Support
F-Secure's Key has several support options. The website shows an FAQ section, help forums, chat support and call support. I posted on the chat and forums section and got a response back from chat almost instantly.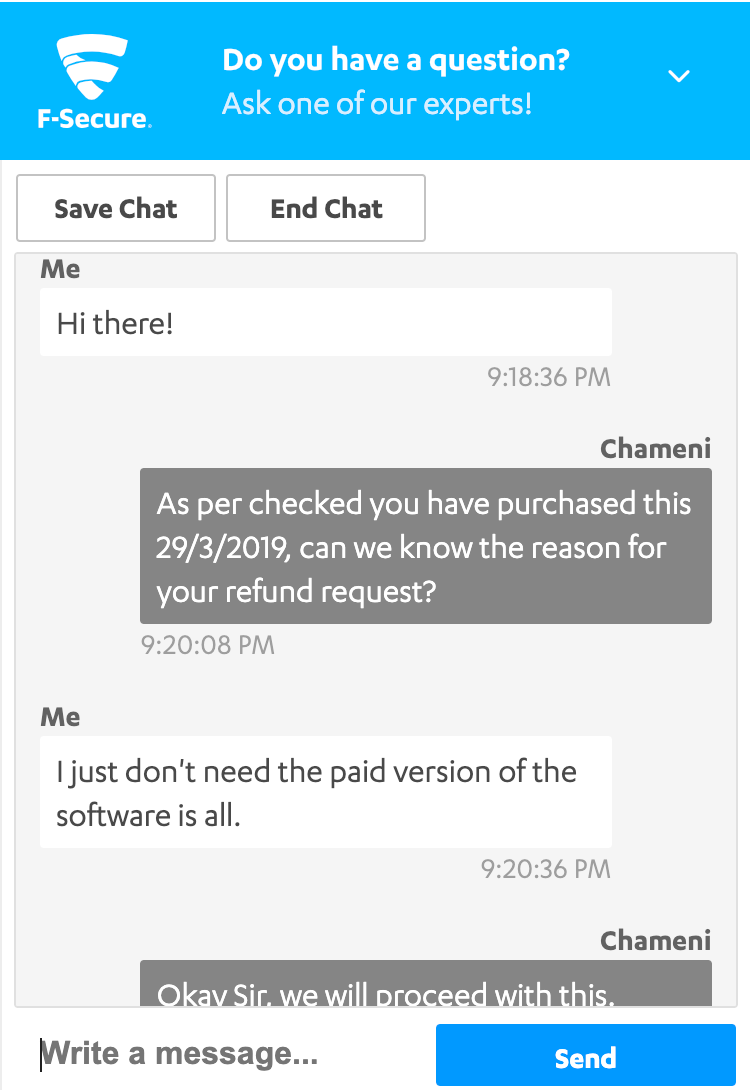 The forum response took a little longer, but there are all sorts of posts on there to search for previously asked questions. To be fair, the forums aren't exactly for developer questions, but they'll respond after some time if you post there. F-Secure's Key does have an in-depth FAQ section, however. Here there are full articles that answer questions regarding autofill, the mobile app and more.
When inquiring about a refund, the chat member handled things for me. All I had to do was inform them of my request and it was handled behind the scenes. The platform sends an email once processed.
F-Secure Key's support system is similar to that of SplashID and 1Password—there are a few avenues, and they all work just fine. Most password managers have an in-depth FAQ like Key's as well.