VBA32 Review: Quick Expert Summary
VBA32 Anti-virus (commonly abbreviated as VBA32) offers Windows users real-time protection against viruses and other cybersecurity threats. The tool is best known for discovering the Stuxnet virus, which sabotaged and reportedly ruined one-fifth of Iran's stock of nuclear centrifuges. Can it offer the same level of protection outside the world of cloaks and daggers? Here's my assessment.
Security
VBA32 Anti-virus is really intended for workstations—high-end desktop computers often used for processor-intensive commercial applications—as well as centrally-administered machines linked over a Local Area Network (LAN). For that reason, the user interface is relatively light on detail and most scanning options can only be accessed by undocking the notification action.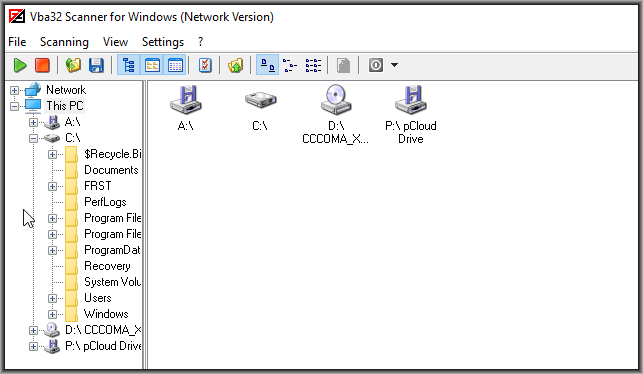 Basic Controls, Powerful Functionalities
The main VBA window contains a directory tree where users can select a folder (or a group of folders) by holding down the Control key, as well as start and stop buttons to initiate and pause the scan. Settings for which object types to scan and actions in the event that a suspicious file is found can be configured in the settings window. Users can also output their settings to configuration files.
These features are substantially less user-friendly and granular than programs in the consumer-realm but offer network administrators the option to scan entire local networks with the click of a button.

Because of its enterprise focus, VBA32 hasn't received much testing from independent testing laboratories. However, audits have rated it as highly effective. Certainly, it caught the test files I asked it to scan in a matter of minutes.
Multi-Layered Protection Covers All Threats
VBA's scanning engine offers multi-layered protection against viruses, mail worms, trojans, and malware. It also offers real-time monitoring, allowing potential threats to be immediately intercepted and safely quarantined. It features a heuristic analyzer which uses behavior-recognition techniques to flag malware that hasn't been identified and documented yet. Its rootkit detection is also considered among the best on the market.
Scans can be scheduled using a scheduler tool which undocks from the notification icon. Users can choose from three scan modes (fast, safe, and "excess") and configure default actions. These can be different from the default actions configured in the main scan setting window.
For users that prefer to use the command line, there's also a Windows/DOS tool.
Features
VBA32 is an enterprise workstation virus scanner. Unlike consumer-grade tools, it really doesn't contain many features besides virus scanning. It does, however, feature:
An email server scanner to scan incoming mail attachments in real time (the tool supports both the IMAP and POP3 protocols).
A proprietary "delta patching" technology for safely reducing the size of definitions downloads.
An antidialer component which detects and blocks unauthorized attempts to create a connection to unknown phone numbers through VOIP tools.
Ease of use
VBA32 works in the Windows notification panel and is really intended for network administrators protecting workstations and networked devices.
Although the program has a very different layout from consumer products, it is nevertheless very easy to configure and run scans.

Support
VBA provides support through an email ticketing system which is known for its fast response time. There's also an online help center in several languages which contains basic tutorials on the system's central components—although it's not as thorough as I'd hoped.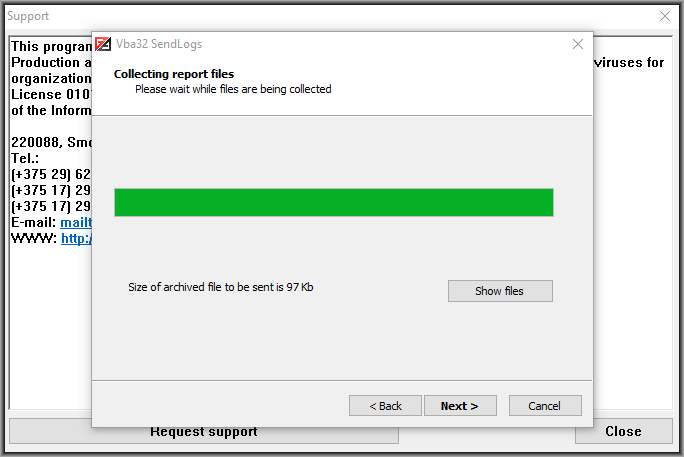 Pricing
VBA32 is available as a bulk workstation subscription which includes seven licenses for networked computers. For those that only need to protect one computer, the company also offers individual subscriptions for Windows Vista/7/8/10 and Windows XP/2003 PCs. The software is very competitively priced on both models.