Security Master Review: Quick Expert Summary
UPDATE: Google has removed all apps from Security Master's parent company Cheetah Mobile for repeated violations of Google's advertising policy. As such, we can no longer recommend them here. That said, even before the removal, Security Master didn't offer great protection. There are plenty of better free Android antivirus apps to download.
Original Review: Security Master calls itself the "number one antivirus and privacy protection app." But there's a lot of competition in that field. Do its features live up to the hype?
Security
Security Master's main feature is its app and filesystem scanning tool that looks for viruses and malware. The scanner works very quickly—my entire system was checked in under six seconds. It found the test malware that I'd installed and identified two "security threats" which were program components that I hadn't installed. I was able to manually check for virus definition updates, schedule scans, and toggle the real-time protection. The program also includes a download protection feature which examines downloaded files before opening them. There were more features and settings than I expected from a free product.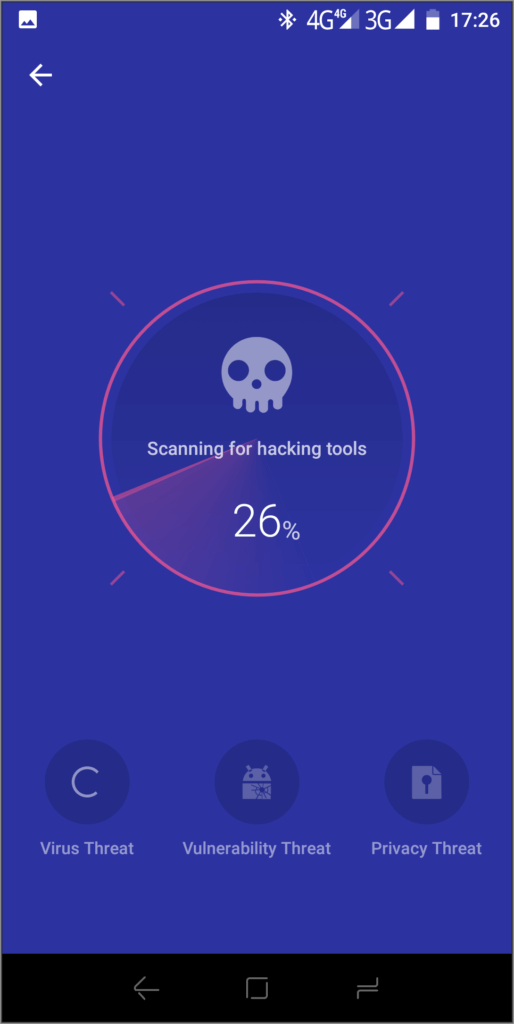 App Access Blocker
Security Master contains a number of interesting additional features that help secure the device.
The most intriguing of these is the disguise cover. It prevents unauthorized access to your apps by creating fake notifications saying the app crashed. If anyone tries to open your protected apps like Facebook, WhatsApp, or Skype, it displays this disguise instead. To open it for real, just press the "OK" text for a few seconds.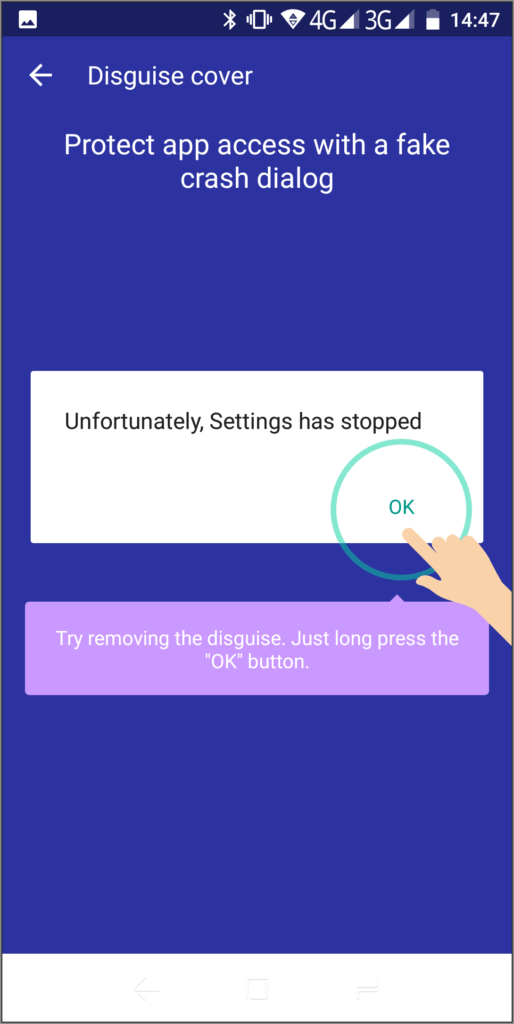 Additionally, there's an intruder selfie component that locks down specific apps with an access password. If an incorrect password is entered repeatedly, the camera will automatically take a photo to try to identify the intruder. It's a nice feature in theory, but without sending the photos by email or to a remote storage device, its utility is very limited.
Features
Security Master also includes the following add-on tools:
VPN
The SafeConnect VPN, powered by AnchorFree, is included but there's a 200MB daily limit. Users can upgrade to Premium in order to receive unlimited protection.
Setting up the VPN took under a minute and there's a decent amount of information included on its dashboard screen. I was also able to configure automatic connectivity through the VPN for certain apps. It also helps identify data-consuming apps, which is a great feature for those with limited bandwidth connections. A SafeConnect shortcut can also be added to the home screen in order to speed up the process of getting connected.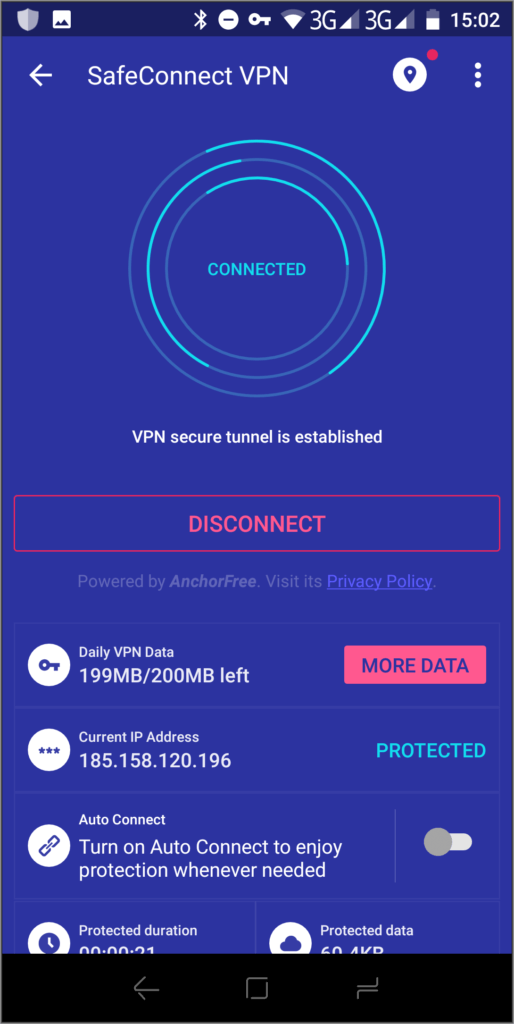 WiFi Security
I was particularly impressed with the WiFi security feature which allowed me to see every device on the network, including their local IP and MAC addresses. The tool also checks for captive login pages, analyzes the connection speed, displays the encryption methodology the connection is using and shows how much traffic the handset has uploaded or downloaded. The WiFi Risk Cleaner tool removes unsafe connection points from the device, helping prevent automatic connections that could compromise device security.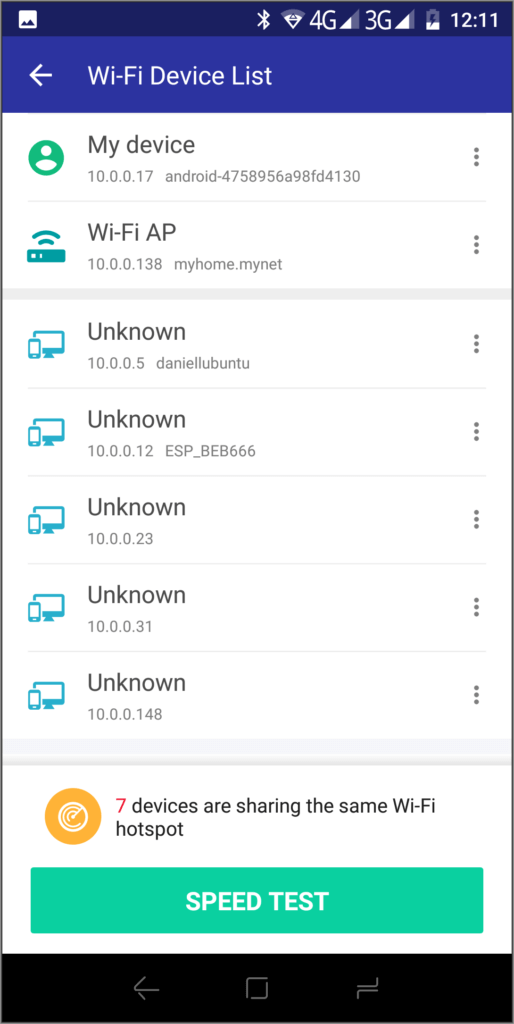 Optimization Suite: Junk Cleaner, Speed Booster, Battery Saver
Security Master also includes the three standard "speedup" tools found in all-in-one applications—a junk cleaner, speed booster, and battery saver.
All three tools did their job adequately although (as usual) both the speed booster and battery saver components recommended that I close necessary background processes.
The junk cleaner took about ten seconds to identify 641MB worth of app caches, residual files, and ad junk. I would have liked to manually inspect the findings, especially within WhatsApp and Facebook because I am never comfortable with deleting things like photos and chats automatically. My system's performance did not seem to be impaired after simply going with the default recommendations.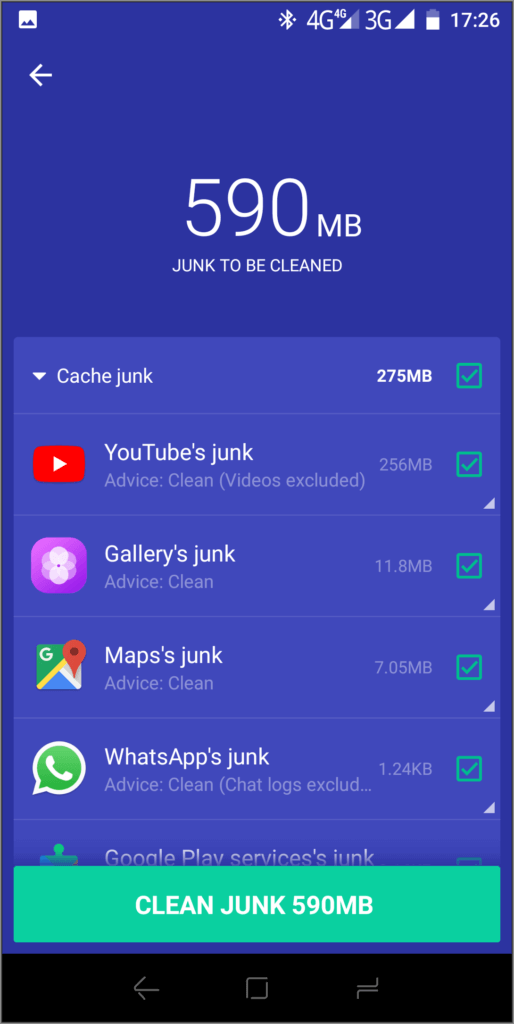 Ease of use
Installing Security Master was very straightforward and the app was fast and easy to use.
However, I found the numerous "features" in the menus annoying, as they're merely links to additional applications. These include a range of add-on products, such as a Bitcoin/Ethereum wallet, a safe browser, a smart keyboard, and a screen locker.
Support
To access Security Master support, click the "feedback" button and select "report a problem." The ticket-creation menu is adequate, allowing for screenshots and contact information. The embedded FAQ section, however, was inaccessible. Nonetheless, I received a response to my test ticket within one business day, a good response time for a free product.
Pricing
Security Master follows a freemium model, but the app provides plenty of value in the basic plan. In fact, upgrading to VIP status only gives users the unlimited VPN connection. VIP membership can be purchased on one-month, three-month, and one-year subscription terms and the price is more than reasonable.