APUS Security Review: Quick Expert Summary
While you may know this Chinese provider for its better-known iOS-like launcher tool, it also offers an excellent cleanup tool that you can use to help your mobile devices run smoothly. APUS Security is a free, all-in-one antivirus, junk remover, and speedup tool for Android.
Security
APUS Security includes a two-mode scanner as well as real-time protection. The real-time feature automatically inspects newly installed apps and removes them if they are known to contain viruses. While the scanner—which is powered by the TOP antivirus engine—will effectively root out any apps that are known to be malware, spyware, or trojans, its protection falls short of what I expected from a dedicated antivirus tool.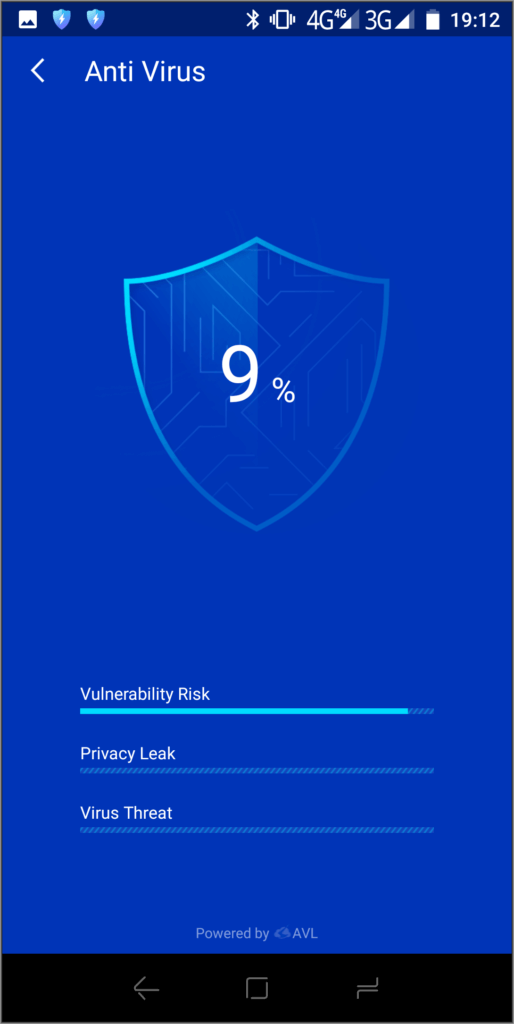 Quick Scanning, But No Benchmark Data
Although the quick-mode scanner conducts "vulnerability risk," "privacy leak," and "virus threat" checks, it doesn't explain what it looked for or provide a report when finished. I also wasn't able to retrieve any independent benchmarking data about APUS or TOP, although it identified the mobile malware, ransomware, and trojan samples that I tested.
However, its "full scan" mode appeared to check the filesystem, and it flagged a malware APK that I had moved into a local system folder. The fact that the entire full scan ran in under three seconds, however, concerned me since it's not properly searching subfolders or analyzing what it finds.
I was able to conduct some basic operations like manually checking for a definitions update, but the ability to schedule scans was missing.
There's also a WiFi security utility for scanning active WiFi connections. My home connection, which uses a WPA2 security key, was determined to be safe, although I would prefer to have seen details about how it made that determination.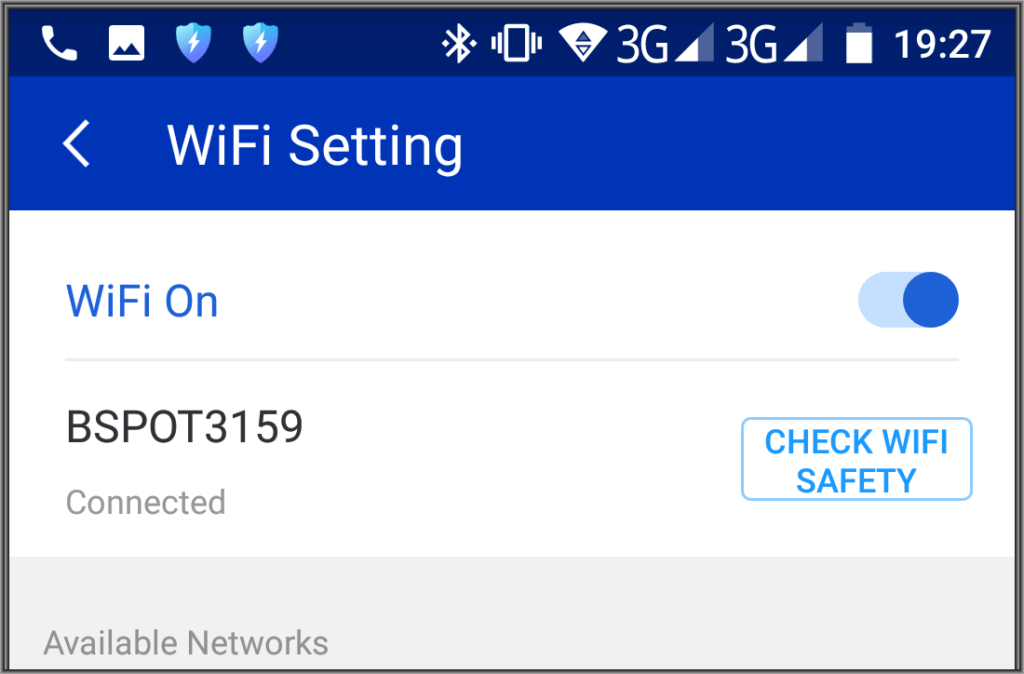 Features
APUS Security certainly comes with plenty of additional features, such as:
Protection Level Adjustment
APUS assigns itself a "protection level" rating based on the number of permissions the user grants. Mine was determined to be "medium" because I hadn't enabled the accessibility service or granted it usage access. Prompts for elevated permissions are often triggered by different features scattered throughout apps like this, so putting everything on one settings page (and allowing the user to quickly opt for maximum protection, if necessary) made a lot of sense.
Privacy Protection Tools
APUS includes a number of privacy-focused tools nested within a menu which can be undocked from the dashboard. These include a safe browser, which allows amnesiac surfing (the program does not record history or generate any log files) and educational resources. A VPN or tool to block access to known phishing URLs was missing, though, and the safe browser allowed me to access several verified samples from Open DNS's PhishTank.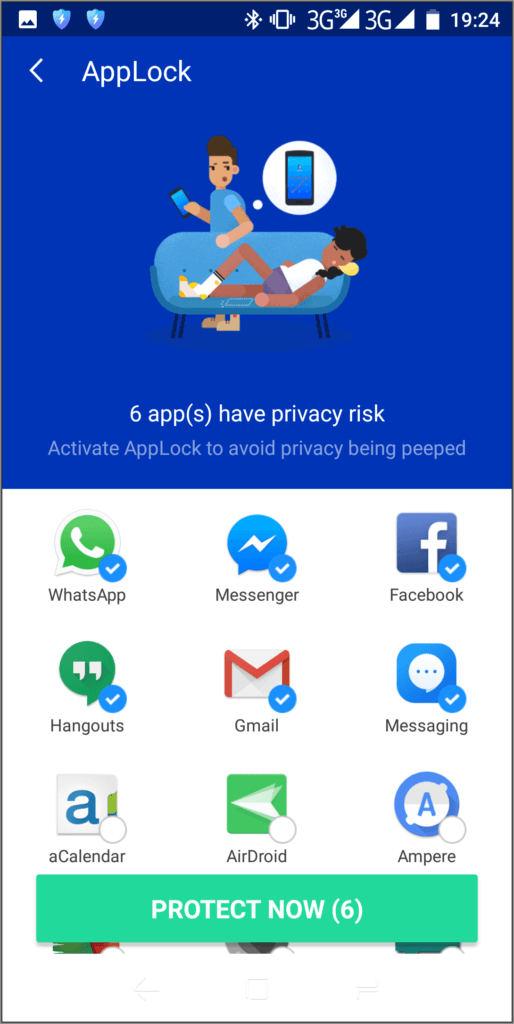 App and Social Media Protection
The app password protector allows users to configure password protection for individual apps and separate cleaning utilities for WhatsApp and Facebook. These scan for system caches and give users a breakdown of what data these apps store on the handset. Although the WhatsApp Cleaner did an excellent job showing me photos the program had stored on my device, the Facebook Cleaner did not find my stored photos and videos. A notification cleaner offers warnings about and forcibly closes unwanted notifications that other apps create.
Clear Junk, Free Memory, and Cool CPU
The other major component of APUS is its optimization toolkit. This includes a junk file cleaner, memory booster, and a method for monitoring the CPU temperature and enforcing changes to reduce it. The junk cleaner identified almost 2GB worth of files that I didn't need, dividing its list into "cache junk," "residual junk files," and "ad junk." Like many cleaners, the report about these files was minimal, but after letting it do its work, I didn't notice any change in my system.
The memory booster shuts down unnecessary background processes that consume RAM. Unfortunately, its recommendations were not trustworthy. While the program identified some apps that I could safely shut, important file syncing, antivirus, and communication apps were also included in the list.
Ease of use
I couldn't fault APUS from a usability standpoint. After downloading and installing from the Play Store, the app practically ran itself, conducting self-diagnostics to ensure that it had the latest definitions update and providing a walk-through of its main features. I liked the fact that the "protection level" showed the app's elevated permissions on one screen and saved me from having to set these individually later. There's a dedicated "desktop shortcut" creator, which allows users to create individual desktop widgets to launch different program components, such as the safe browser. In order to bypass the Play Store and install the tool directly from an APK, users can download the latest version from the company's website.
Support
I couldn't locate any human-to-human support channels within the app or the APUS app website. The navigation menu did include a link to the "APUS Forum," however, after creating an account through Google, I did not see any open threads. This is certainly one area in which the company falls down.
Pricing
APUS Security is completely free. There are no premium-only components or other restrictions on use.