G Data Review: Quick Expert Summary
G DATA might not enjoy the household name status of the industry titans, but this German provider has been in the antivirus game for more than 30 years after inventing the world's first antivirus program. Three decades later, its software is still packed full of features and settings.
Want to discover the truth behind the hype? Watch this video for more information about using G Data:

Security
I tried out two of G DATA's products during my evaluation: G DATA Antivirus and G DATA Internet Security. While both include antivirus protection, only the latter includes firewall protection, parental control, and a cloud backup feature. Both products, however, include real-time system protection which monitors all read and write file operations happening on the system as they happen.
This is a useful "low level" tool that sits deep within the system. I downloaded a test virus to see how quickly it would be detected and received a notification within seconds of finishing the download from my Google Drive. The real-time protection is complemented nicely by the idle scan tool, which initiates a system-wide scan when the system is idle.
Deep Scanning with Low System Overhead
The memory and startup scanner ensures that no malicious programs are running during system boot and a rootkit scanner tests for ones that load prior to system boot. Additionally, all of these scans can be scheduled so that they run automatically at preconfigured times. Overall, this is an extremely comprehensive assortment of virus scanning options.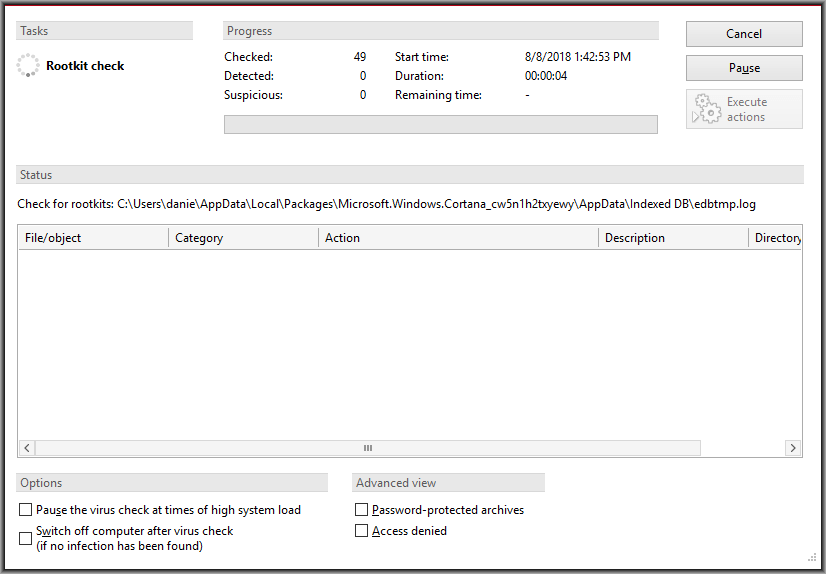 G DATA has a reputation for system performance hog, but I did not find that to be the case during my test. While running a system scan, the program only consumed 5.8% of my available CPU. This was less of a resource drain than the task manager program itself and I did not notice any lag in speed as it indexed my folders.
Solid Independent Lab Ratings
In terms of independent test scores, the German company has received high ratings from four rating companies. In particular, G DATA has been rated favorably for its malware-crushing capabilities (the software scored full marks from several providers in this department) as well as its low rate of false positive detections.
Features
G DATA Internet Security offers a variety of extras that make it a truly complete solution for protecting you from online threats. There's a parental control tool that does a good job at locking down access to certain categories of websites or manually defined URLs.
The autostart manager is an interesting addition which allows you to take additional control over which programs boot and when (you can add programs to an "autostart with delay" list, which I haven't come across elsewhere). The program also includes a keylogger protection tool which is a cybersecurity must. Unlike many programs I tested, it was possible to configure which programs the protection would run on in case you ever run a program that has a legitimate need to capture your keyboard input. In that case, that program could simply be added as an exception to the general protection.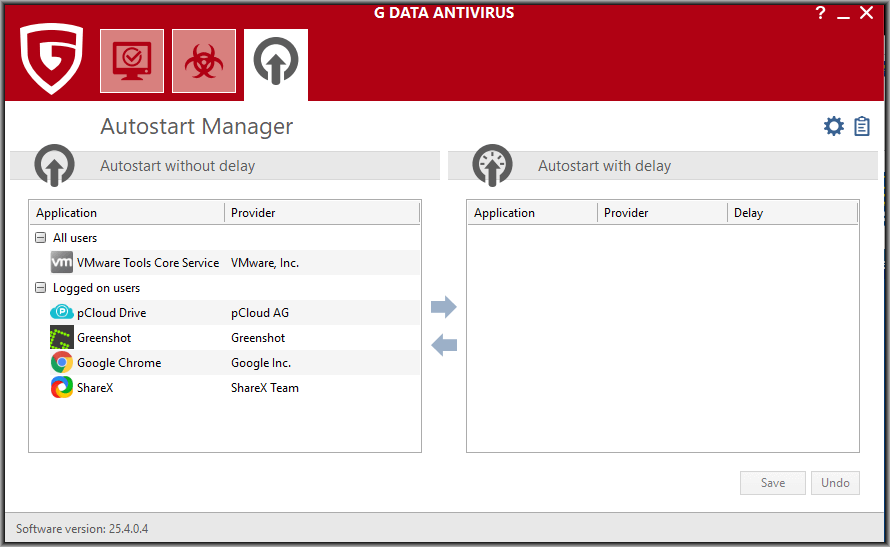 The firewall tool provides comprehensive control over inbound and outbound firewall settings, while the BankGuard utility provides additional in-browser protection when accessing online banking websites.
I was particularly impressed by the fact that the program picked up on the relatively weak WiFi password I used to connect to a public WiFi hotspot I was browsing at the time. Reading WiFi passphrases (and prompting the user if they are insecure) is a feature that I had not come across before. Setting a strong password is vital for any security-conscious home-owner.
Ease of use
Downloading, setting up, and using G DATA Antivirus and Internet Security is straightforward. The program offers numerous features, which are well organized within advanced menus. Upgrading from Antivirus to Internet Security did involve reinstalling the program, but since both programs share a common user interface, getting used to the additional features wasn't very difficult.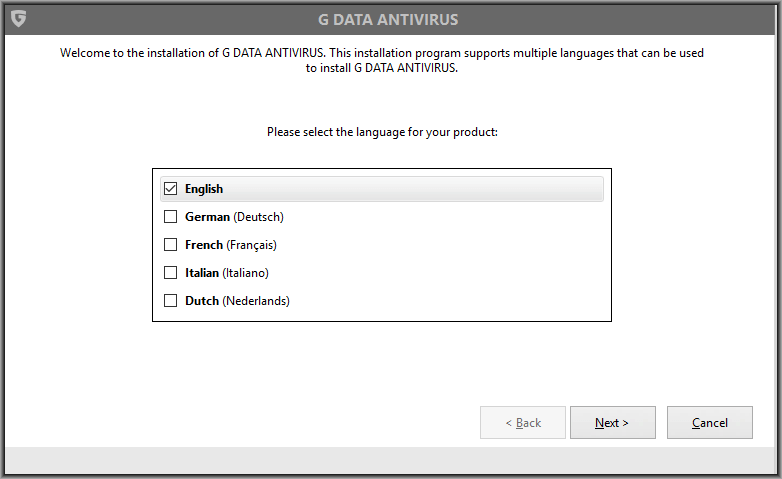 Support
G DATA provides an online help center with a Q&A page, a ticket system for personalized expert assistance, and an international telephone number for support. However, the knowledge base is limited in terms of available resources. It would be beneficial to have additional international dialing numbers and live chat options for pre-sales and support. Nonetheless, the support received was competent and courteous, with an email ticket response received within an hour, effectively addressing the inquiry regarding parental control adjustments.
Pricing
Both Antivirus and Internet Security pricing is determined according to the protection length and number of devices. Each program can protect up to five devices under one license, which, for many families, represents great value for money. The single device plan is also quite affordable.