Immunet Review: Quick Expert Summary
Immunet is a free cloud-based antivirus and malware removal tool that is powered by the open source ClamAV scanner. The program's unique feature is its crowd-sourced virus detection model, which allows users to encourage friends and family members to sign up for the service. How good a job does it do at thwarting viruses, though? Here's what I found out after testing.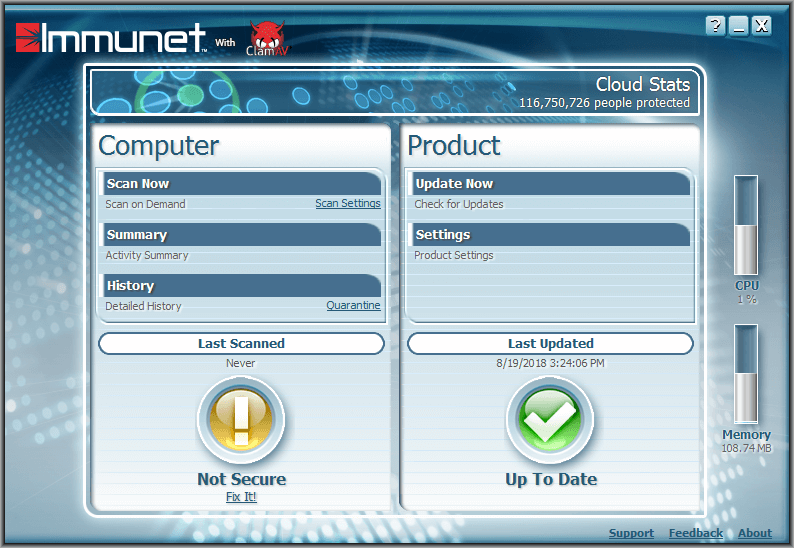 Security
Immunet relies on ClamAV for its antivirus protection. While this isn't the most comprehensive or powerful scanner on the market (like Immunet, it is also free), Immunet does provide a user-friendly front-end for this tool which is otherwise only available as a definitions database. ClamAV's detection scores in independent reviews, however, have varied from as low as 60% (ShadowServer) to as high as 90%. In other words, its effectiveness is debatable and the engine doesn't have a strong track record. The tool did pick up on a test virus that I downloaded, but those in need of top-level virus detection should probably look elsewhere.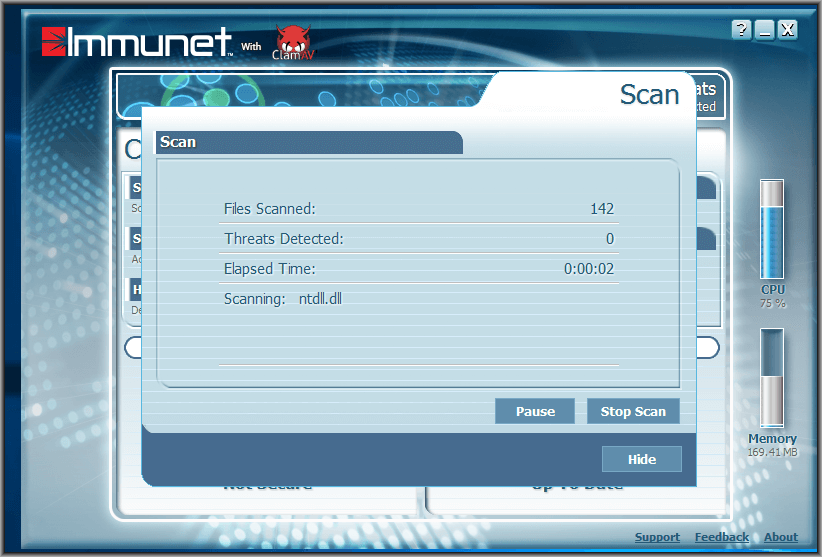 On the malware side, Immunet uses the next-generation ETHOS and SPERO cloud detection engines. These more advanced programs use machine learning and heuristic behavior detection to sift through user-submitted code samples to find both known and emerging pieces of malware.
Features
Despite its so-so virus scanning credentials, Immunet has some nice additions that make it worth considering if you want a free solution.
These include the following:
A CPU/Memory display: Yes, this information can easily be obtained from Task Manager, but I appreciated the fact that Immunet gave it space on the product dashboard. One of the key concerns about running an antivirus is how much processing power and memory it is going to take up. This isn't a problem with Immunet—the installer is lightweight and even during full scan mode I barely saw my CPU activity figure go past 20%.
Immunet Community: One of the truly unique facets of Immunet is its social network—the Immunet Community. It doesn't exactly give Facebook a run for its money, but it does provide a global network of users who help one another by providing virus data. It ties into the cloud-based malware detection engines and helps other users have the best chance of running effective protection against malware.
Notification options: Immunet includes a gamer mode (to run silently when users are gaming) as well as the option to display verbose tray notifications. Verbose notifications are useful for users who want to gain richer, more in-depth information about the notifications being displayed and can be an invaluable resource when the system needs a troubleshoot.
Automatic updates: Definition updates are by default configured to update automatically. I always recommend that users select this option (and dislike antivirus programs that don't provide this choice) to avoid falling behind on important security updates and risking the health of your system.
Compatibility: If you don't feel confident enough to run Immunet as your sole antivirus, the company has also conducted extensive testing to ensure its compatibility to run alongside other tools. The list of compatible programs is published on Immunet's website and includes many familiar names, including Norton, McAfee, Kaspersky, and Comodo.
Ease of use
At just over a megabyte, Immunet is one of the lightest antivirus installers that I've found. Likewise, ClamAV's entire definition database generally amounts to less than 20MB. The result is a system that is incredibly quick to set up and keep updated.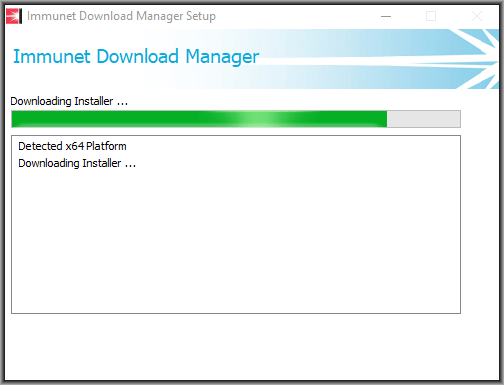 Immunet is also an exceptionally easy program to navigate. In addition to the dashboard, there's an "update now" button to enable manually polling for updates, a history log, and a basic settings menu.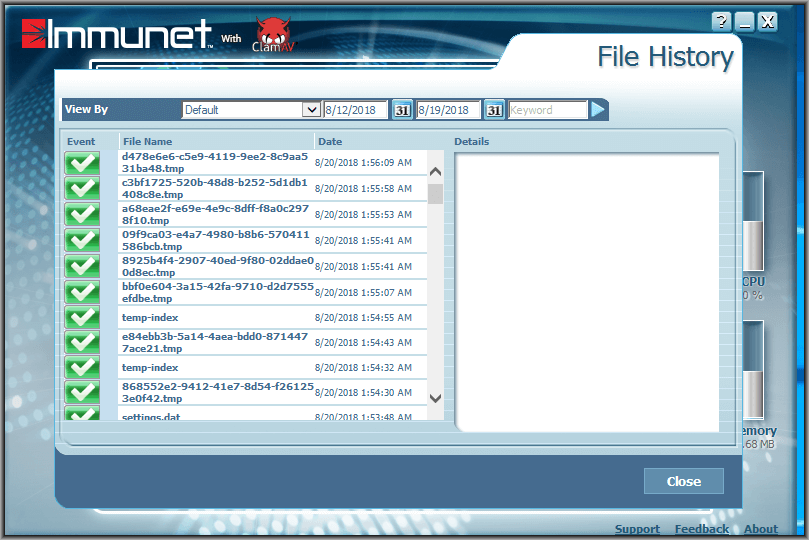 Immunet certainly isn't feature-packed but does a good job at keeping its system exceptionally lightweight, fast, and easy to use. The program runs best on Windows 10 but there's backward compatibility as far as Windows 7 (in addition to support for the two latest versions of Windows Server).
Support
Immunet is a free platform, so there isn't much support. Nevertheless, it provides some basic FAQs and documentation that should be sufficient to resolve most user difficulties. Topics range from resolving installation problems to setting up gamer mode and configuring different scan types, including custom scans, full scans, and rootkit checks.
The user support forum is a good place to get help from other users. However, the level of activity on the forum is relatively low, so don't expect a prompt response. Unfortunately, phone, ticket, and live chat support options are not available.
Pricing
Immunet is a completely free tool—all users need to get running is to download the installer from the company's website (to avoid confusion: the company formerly produced a paid tool, Immunet Plus, that is no longer available or supported). The company used to include a browser toolbar with the installation to keep the service running, but I did not encounter that during my test.